Zoe Wan/Sales Manager
We strongly believe that: the simple is the best.
A captivating bottle will make sure your vodka stand out on the shelf. The attached bottle has square shoulder and a deep base, which offers a sense of luxury. Without too many decorations on the bottle, just simple decal and several english figures, it can still easily catch your eye at the table. Therefore, it will be the perfect partner for your beloved wine.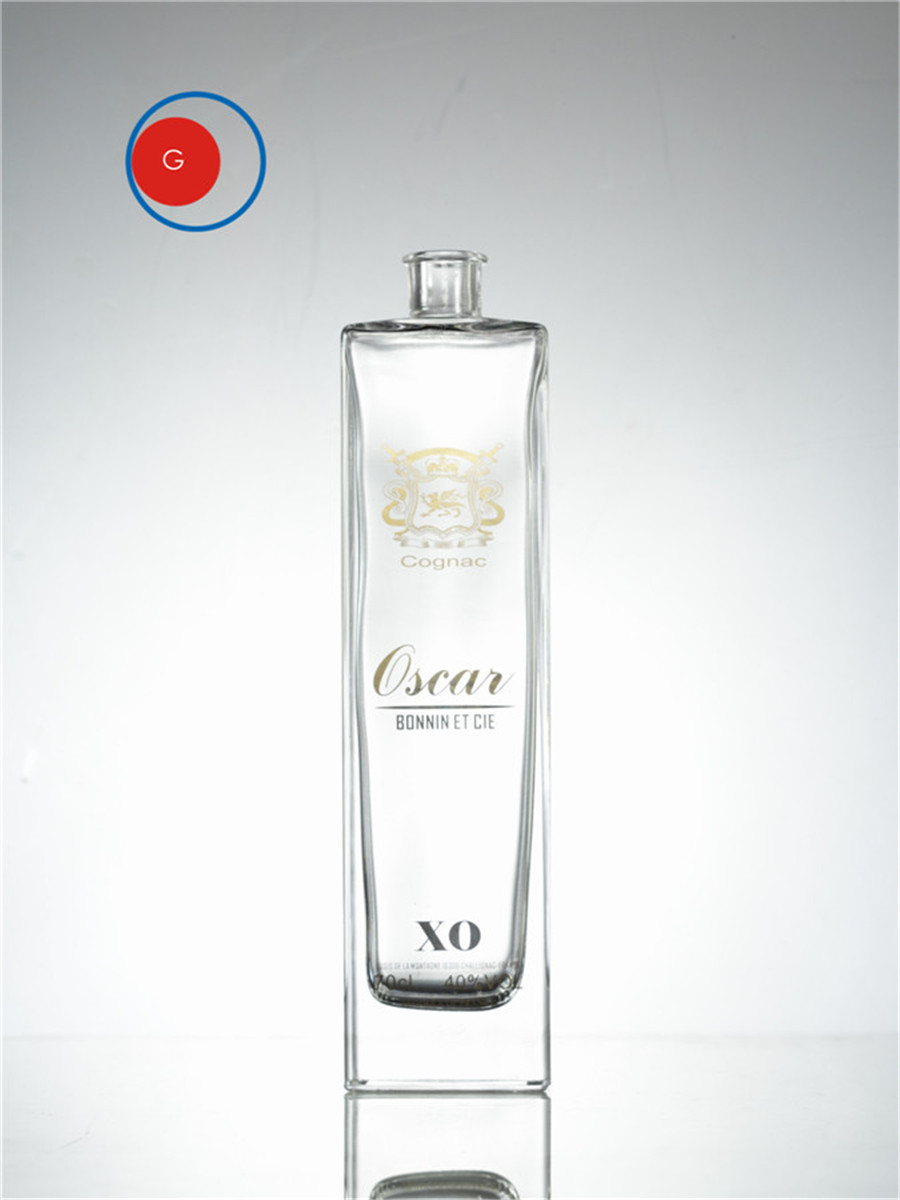 To ensure the clarity, we only adopt extra flint glass as the raw material. To make it clear, our machine is imported from Germany, any types of bottles can be manufactured in our factory(especially the complex one). Would you like to give it a shot?
As the strategy partner of renowned company both in China and abroad, we will and still offer fair and competitive price to our partners, supporting your business in the long run. More information kindly contact our personnel in International Department.